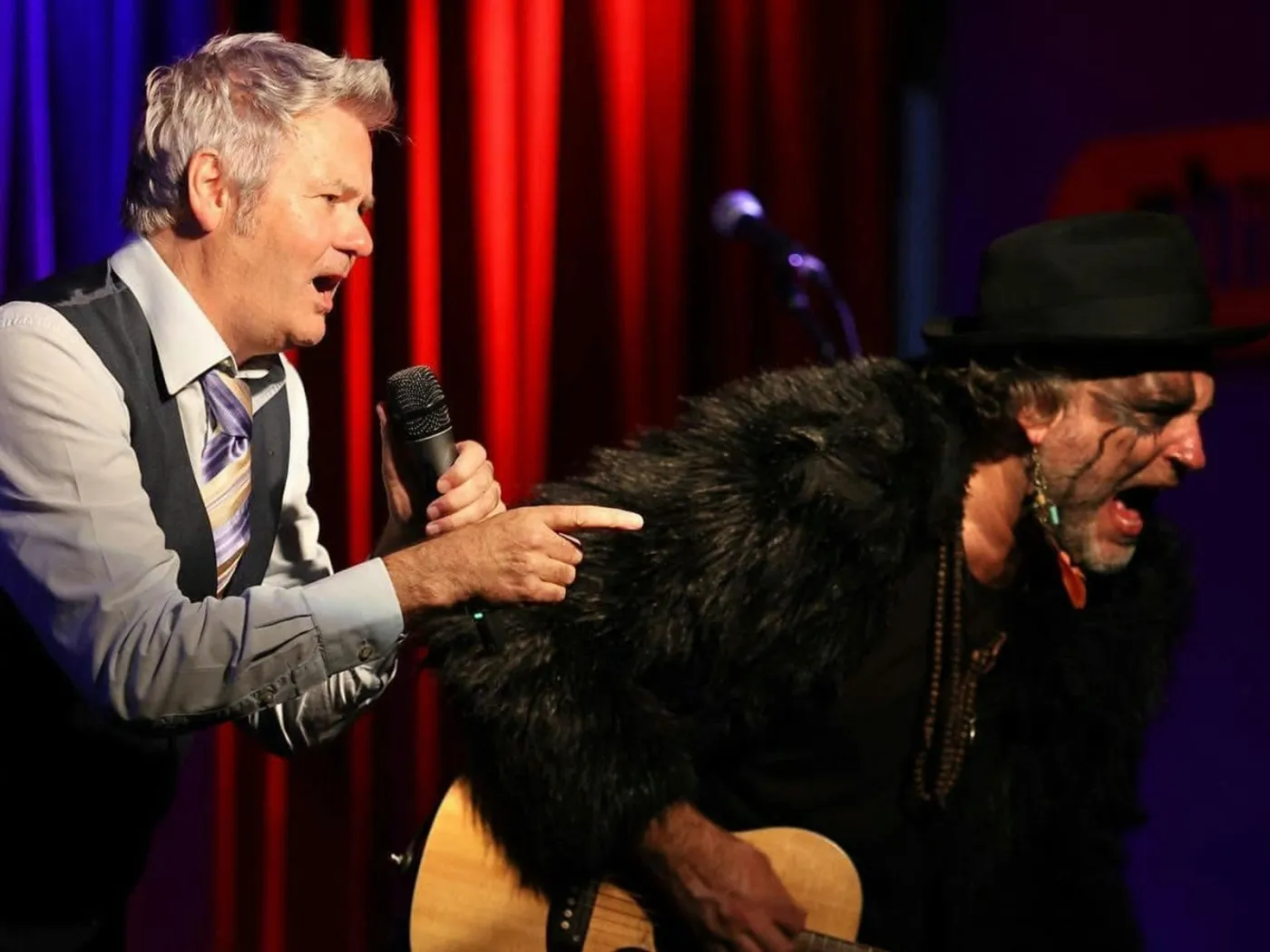 Paul McDermott Plus One: Blood Orange
Blood Orange is the third collaboration between writer/performer Paul McDermott and guitar/rock/god Glenn Moorhouse.
Daring and dangerous, and willing to dive head-first into topics most other comedians are afraid of touching, PAUL + 1 offers a dark antidote to this nervous, and overprotective era. This is a show that dances madly where other shows fear to tread. It is a carnival ride of the absurd, a feral outpouring of indignant rage at a broken system, and a sweet-voiced assault on hypocrisy, seamlessly executed by a swaggering idiot and his guitar-playing bear.
More events
What else is on in Launnie in November!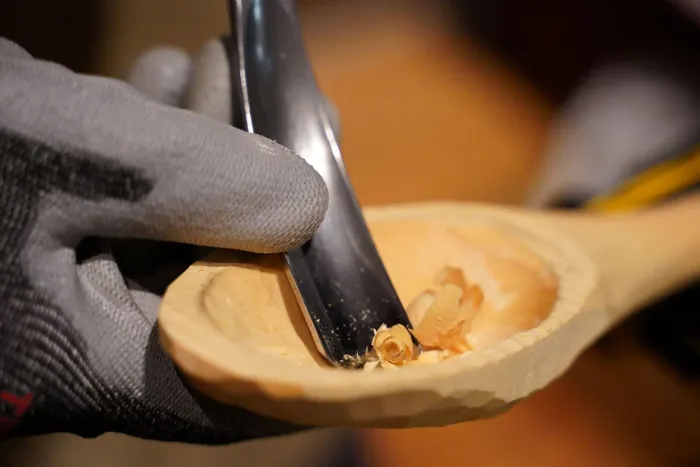 ---
Making Space: In conversation with Carol Russell
2 Wellington Street, Launceston
2 Wellington Street, Launceston
Making Space in conversation with Carol Russell will be held at the Art Gallery at Royal Park 25 November 2023. This event... Read more
${ isInItinerary ? 'In itinerary' : 'Add to itinerary' }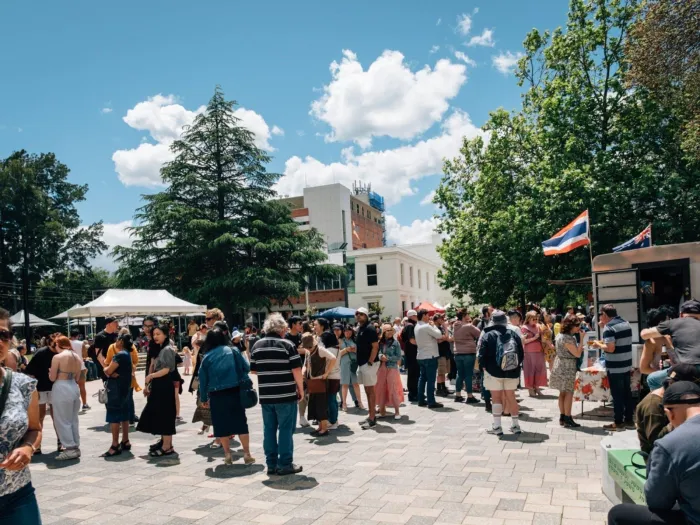 ---
Thai Food & Culture Festival 2023
1 Civic Square, Launceston
1 Civic Square, Launceston
Join Thai Association of Tasmania for an incredible day out to try utterly scrumptious Thai Foods and watch beautiful... Read more
${ isInItinerary ? 'In itinerary' : 'Add to itinerary' }